PUBLIC NOTICE — FOR YOUR SAFETY!
Due to the current COVID-19 pandemic, please note the following changes in service:
ALL OFFICES AND RESOURCE ROOMS ARE CLOSED!
"One-on-one," in-person assistance is suspended until further notice. Career Specialists and Staff may only be contacted for assistance by email or phone at this time.
All EVENTS including job fairs, orientations, workshops, and testing are CANCELLED!
Please call (618) 998-9570, or visit this website for future updates, information, and assistance.
Helpful Links
ADDITIONAL COVID-19 RESOURCES
We have compiled a listing of additional information to help you during the COVID-19 crisis, including information on applying for Unemployment Insurance Benefits, area employers who are currently hiring, food assistance, healthcare, utilities, business loans, hotlines, and more.
>> Download the Covid-19 Resources document (MS Word file, 25 KB)
THANK YOU — Stay Safe and Healthy!
Our resource room & staff can help you with…
getting a GED
improving reading, writing and/or math skills
returning to school for more training
finding a job or creating a resume
transportation to work or school
child care while at work or school
disability services
employment services for seniors
employment services for veterans
paying for food or medicine
paying rent or utility bills
finding a place to live
filing for unemployment insurance
expunging or sealing criminal records
We are here to serve you!
AMERICAN JOB CENTER SI SERVICES ARE AVAILABLE AT THE FOLLOWING LOCATIONS:

MARION — Comprehensive Center:
American Job Center SI
(Illinois Centre Mall)
3000 West De Young Street, Suite 800-B
Phone: (618) 998-9570


MT. VERNON — Access Site:
One-Stop Business & Employment Center
(Rend Lake College MarketPlace)
333 Potomac Boulevard, Suite E
Phone: (618) 241-6900

All are welcome to attend our workshops and events.
American Job Center SI Partners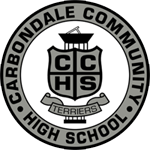 CARBONDALE COMMUNITY HIGH SCHOOL
REBOUND — Adult Education Program
205 North Oakland Avenue
Carbondale, Illinois 62901
Phone: (618) 549-8232, Ext. 223
>> Visit our website

CROSSWALK COMMUNITY ACTION AGENCY
410 West Main Street
West Frankfort, Illinois 62896
Phone: (618) 937-3581
American Job Center SI (On-Site)
3000 West De Young Street, Suite 800-B
Marion, Illinois 62959
>> Visit our website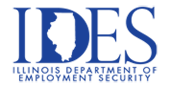 ILLINOIS DEPARTMENT OF
EMPLOYMENT SECURITY (IDES)
American Job Center SI
3000 West De Young Street, Suite 800-B
Marion, Illinois 62959
Phone: (618) 998-0970
One-Stop Business & Employment Center
333 Potomac Boulevard, Suite E
Mt. Vernon, Illinois 62864
Phone: (618) 244-1700, option 2
IDES CALL CENTER TTY: 1-866-488-4016
>> Visit our website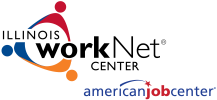 >> Visit the Illinois workNet Online Portal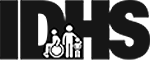 ILLINOIS DEPARTMENT OF
HUMAN SERVICES
American Job Center SI
3000 West De Young Street, Suite 800-B
Marion, Illinois 62959
Phone: (618) 998-0970
One-Stop Business & Employment Center
333 Potomac Boulevard, Suite F
Mt. Vernon, Illinois 62864
Phone: (618) 241-6900
TTY: (888) 340-1009
>> Visit our website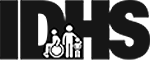 IDHS: DIVISION OF
REHABILITATION SERVICES
1602 West Main Street, PO Box 848
Benton, Illinois 62812
Phone: (618) 439-4334
Video phone: (618) 663-3670
323 South Maple, PO Box 348
Harrisburg, Illinois 62946
Phone: (618) 253-7681
Video phone: (618) 715-0060
One-Stop Business & Employment Center
333 Potomac Boulevard, Suite F
Mt. Vernon, Illinois 62864
Phone: (618) 241-6900
TTY: (888) 340-1009
>> Visit our website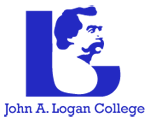 JOHN A. LOGAN COLLEGE
Adult Education Program
700 Logan College Road
Carterville, Illinois 62918
Phone: (618) 985-3741, Ext. 8539
>> Visit our website

LAND OF LINCOLN LEGAL SERVICES
509 South University Avenue, #100
Carbondale, Illinois 62901
Phone: (618) 457-7800, Ext. 223
>> Visit our website
MAN-TRA-CON
CORPORATION (Title 1B)
American Job Center SI
3000 West De Young Street, Suite 800-B
Marion, Illinois 62959
Phone: (618) 998-0970
One-Stop Business & Employment Center
333 Potomac Boulevard, Suite F
Mt. Vernon, Illinois 62846
Phone: (618) 241-6900
TTY: (888) 340-1009
>> Visit our website

MERS/GOODWILL —
Senior Community Service
Employment Program (SCSEP)
809 S. Division St.
Carterville, Illinois 62918
Phone: (618) 514-7782
American Job Center SI
3000 West De Young Street, Suite 800-B
Marion, Illinois 62959
Phone: (618) 998-9570 >> Visit our website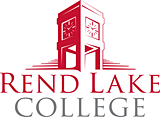 REND LAKE COLLEGE —
Adult Education Program
468 Ken Gray Parkway
Ina, Illinois 62849
Phone: (618) 437-5321, ext. 1241
>> Visit our website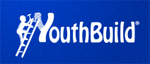 YOUTHBUILD
107 Shiloh Drive
Mt. Vernon, Illinois 62864
Phone: (618) 242-6944
>> Visit our website