PUBLIC NOTICE — FOR YOUR SAFETY!
We are now following "BRIDGE TO PHASE 5" guidelines, as directed by Governor Pritzker and the state of Illinois.
Our Resource Room is NOW OPEN to the public. No appointment is necessary! The American Job Center SI is here to assist you in meeting your job search, educational, and/or daily needs. At this time, staff from IDES, Crosswalk, or DHS, are NOT available for onsite services at the American Job Center SI. Referrals for requested services will be sent to IDES, Crosswalk, and DHS via email.
If you need assistance with your unemployment needs, you must call 1.800.244.5631 or access the IDES website at www.ides.illinois.gov. To certify or for questions about certifying, you need to call 1.312.338.4337. The American Job Center staff can help you with accessing the IDES site; however they cannot help with resetting any passwords, or answer questions about Unemployment Benefits. This MUST be done by calling the 800#.
For assistance with Crosswalk services, please contact their main office at 618.937.3581, or complete the pre-registration application on their new website at www.helpllinoisfamilies.com. Once the application is complete, Crosswalk staff will contact you about finishing your application process. The Center staff can provide assistance with accessing the new website; however they cannot complete the application for you. Any and all questions must be asked by contacting Crosswalk.
When entering the building or any of our offices — if you are not feeling well, are experiencing any cold or flu-like symptoms, and/or running a fever — PLEASE DO NOT ENTER! You are always welcome to reschedule any appointments. We thank you for your cooperation and understanding as we work to keep everyone safe and healthy.
For more information and/or assistance, please call the American Job Center SI at 618.998.9570!
Helpful Links
ADDITIONAL COVID-19 RESOURCES
We have compiled a listing of additional information to help you during the COVID-19 crisis, including information on applying for Unemployment Insurance Benefits, area employers who are currently hiring, food assistance, healthcare, utilities, business loans, hotlines, and more.
>> Download the Covid-19 Resources document (MS Word file, 25 KB)
THANK YOU — Stay Safe and Healthy!
Our resource room & staff can help you with…
getting a GED
improving reading, writing and/or math skills
returning to school for more training
finding a job or creating a resume
transportation to work or school
child care while at work or school
disability services
employment services for seniors
employment services for veterans
paying for food or medicine
paying rent or utility bills
finding a place to live
filing for unemployment insurance
expunging or sealing criminal records
We are here to serve you!
To get started, complete and submit our American Job Center Intake Form, or call (618) 998-9570.
AMERICAN JOB CENTER SI SERVICES ARE AVAILABLE AT THE FOLLOWING LOCATIONS:
MARION — Comprehensive Center:
American Job Center SI
(OASIS Mall — Across from Target)
3117 Civic Circle Boulevard, Suite B
Marion, Illinois 62959
Phone: (618) 998-9570


MT. VERNON — Access Site:
One-Stop Business & Employment Center
(Rend Lake College MarketPlace)
333 Potomac Boulevard, Suite E
Mt. Vernon, Illnois 62864
Phone: (618) 241-6900

All are welcome to attend our workshops and events.
American Job Center SI Partners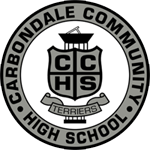 CARBONDALE COMMUNITY HIGH SCHOOL
REBOUND — Adult Education Program
205 North Oakland Avenue
Carbondale, Illinois 62901
Phone: (618) 549-8232, Ext. 223
>> Visit the CCHS website

CROSSWALK COMMUNITY ACTION AGENCY
410 West Main Street
West Frankfort, Illinois 62896
Phone: (618) 937-3581
American Job Center SI (On-Site)
3117 Civic Circle Boulevard, Suite B
Marion, Illinois 62959

Due to the Covid-19 pandemic, all Crosswalk offices are closed to the public. Illinois residents may apply for Crosswalk services by following the instructions below:
Illinois residents can now fill out a pre-application by going to a NEW website, Help Illinois Families developed by the State of Illinois. Customers who need assistance with completing and submitting the pre-application may contact the call center for live support at 1-833-711-0374.
From this website, Illinois residents will be able to request several services in the pre-application.
Crosswalk will receive the pre-applications for residence within Crosswalk's service area. Crosswalk staff will contact the customer to assist in finalizing the application.
For more information, visit the Help Illinois Families website, or call Crosswalk's main office in West Frankfort, 618-937-3581.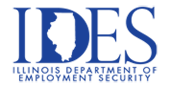 ILLINOIS DEPARTMENT OF
EMPLOYMENT SECURITY (IDES)
American Job Center SI
3117 Civic Circle Boulevard, Suite B
Marion, Illinois 62959
Phone: (618) 998-0970
One-Stop Business & Employment Center
333 Potomac Boulevard, Suite E
Mt. Vernon, Illinois 62864
Phone: (618) 244-1700, option 2
IDES CALL CENTER TTY: 1-866-488-4016
>> Visit the IDES website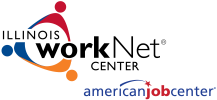 >> Visit the Illinois workNet Online Portal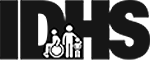 ILLINOIS DEPARTMENT OF
HUMAN SERVICES
American Job Center SI
3117 Civic Circle Boulevard, Suite B
Marion, Illinois 62959
Phone: (618) 998-0970
One-Stop Business & Employment Center
333 Potomac Boulevard, Suite F
Mt. Vernon, Illinois 62864
Phone: (618) 241-6900
TTY: (888) 340-1009
>> Visit the DHS website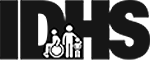 IDHS: DIVISION OF
REHABILITATION SERVICES
1602 West Main Street, PO Box 848
Benton, Illinois 62812
Phone: (618) 439-4334
Video phone: (618) 663-3670
323 South Maple, PO Box 348
Harrisburg, Illinois 62946
Phone: (618) 253-7681
Video phone: (618) 715-0060
One-Stop Business & Employment Center
333 Potomac Boulevard, Suite F
Mt. Vernon, Illinois 62864
Phone: (618) 241-6900
TTY: (888) 340-1009
>> Visit the DHS Rehabilitation website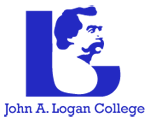 JOHN A. LOGAN COLLEGE
Adult Education Program
700 Logan College Road
Carterville, Illinois 62918
Phone: (618) 985-3741, Ext. 8539
>> Visit the JALC website

LAND OF LINCOLN LEGAL SERVICES
509 South University Avenue, #100
Carbondale, Illinois 62901
Phone: (618) 457-7800, Ext. 223
>> Visit the Land of Lincoln website
MAN-TRA-CON
CORPORATION (Title 1B)
American Job Center SI
3117 Civic Circle Boulevard, Suite B
Marion, Illinois 62959
Phone: (618) 998-0970
One-Stop Business & Employment Center
333 Potomac Boulevard, Suite F
Mt. Vernon, Illinois 62846
Phone: (618) 241-6900
TTY: (888) 340-1009
>> Visit the Man-Tra-Con website

MERS/GOODWILL —
Senior Community Service
Employment Program (SCSEP)
809 S. Division St.
Carterville, Illinois 62918
Phone: (618) 514-7782
American Job Center SI
3117 Civic Circle Boulevard, Suite B
Marion, Illinois 62959
Phone: (618) 998-9570
Download our brochure for:
>> Visit the MERS/Goodwill website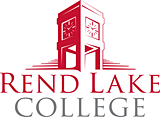 REND LAKE COLLEGE —
Adult Education Program
468 Ken Gray Parkway
Ina, Illinois 62849
Phone: (618) 437-5321, ext. 1241
>> Visit the RLC website

UMOS —
WIOA National Farmworker
Jobs Program (NFJP)
6295 East Highway 15
Woodlawn, Illinois 62898
Phone: (309) 737-8738
>> Visit the UMOS website