EMPLOYER SERVICES:
Working Together to Help Your Business Succeed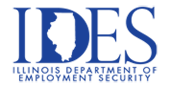 Illinois Department of
Employment Security (IDES)
IDES encourages economic growth and stability by providing the following Employment Services to Illinois residents and employers:
Unemployment Insurance Programs
Recruitment Assistance
Veterans Recruitment
Identifying Tax Credits (WOTC)
Labor Market Information
Federal Contactor Compliance (OFCCP)
IllinoisJobLink.com — A robust, dynamic, and comprehensive web-based workforce development system for job seekers, employers, training providers and workforce professionals, providing real-time data.



Post Jobs Orders
Search Active Resumes
Labor Market Information data
Email: Freddie.L.Buckingham@illinois.gov
Email: Scott.Cohoon@illinois.gov
Website: https://ides.illinois.gov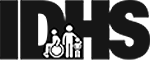 Illinois Department of Human Services (IDHS): Department of Rehabilitation Services
The Department of Rehabilitation helps your business develop a diverse workforce by employing qualified individuals with disabilities. The following services are available at NO COST:
Information on tax credits and incentives
Assistance getting your "Return-to-Work" employees back to work
Expert information on job accommodations and technology
Access to disability awareness training
Employee retention services
Ph: (618) 439-4334
Video phone: (618) 663-3670
Website: https://www.dhs.state.il.us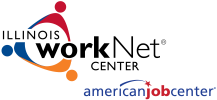 Illinois workNet®
Illinois workNet® connects employers to resources and tools for growing and developing their workforce. Visit our website and stay current by subscribing to updates and following us on social media. There are always new employer resources, events, and webinars available online and throughout Illinois.
Recruitment & Job Fairs
Training Resources
Layoff Assistance
Labor Market Information, more!
Website: https://www.illinoisworknet.com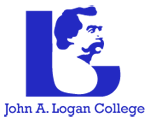 John A. Logan College —
Center for Workforce Development
The Center for Workforce Development is devoted to training the unemployed, underemployed, and currently employed who need to upgrade workplace skills. The following programs and services are available to individual workers and area employers:
Continuing and Professional Education
Workforce Training, Special Programs and Short-Term Courses
Customized training programs geared to specific business and industry needs.
Special needs projects or consulting services.
Identifying and developing educational programs needed for emerging occupations.
Planning and coordination of conferences, seminars, and workshops developed for area businesses, organizational groups, and governmental agencies dealing with work force topics or events.
Ph: (618) 985-3741, ext. 8597
Email: cwd@jalc.edu
Website: https://www.jalc.edu
Man-Tra-Con Corporation
Man-Tra-Con has been providing workforce connections to employers and job seekers for over 40 years. We can help your business find qualified candidates and develop a skilled workforce. The following NO-COST services are available:
Recruitment and screening
On-site and virtual hiring events
Training and re-training via registered apprenticeships, on-the-job training, incumbent worker training, work-based learning, internships, and more!
Mass layoff, plant closure, and layoff transition services
Man-Tra-Con receives public workforce funding from the Southern Illinois Workforce Development Board (SIWDB) to provide workforce services in a five county region. To learn more, visit our website.
Ph: (618) 998-0970, ext. 202
Website: http://www.mantracon.org

MERS/GOODWILL —
Senior Community Service Employment Program (SCSEP)
SCSEP is an on-the-job training and employment program designed to help those aged 55 and older:
Update their jobs skills
Build work experience and confidence
Continue to have economic security and well-being
Ph: (618) 514-7782
Website: https://www.goodwill.org/scsep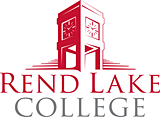 Rend Lake College
Community & Corporate Education is dedicated to meeting the training/retraining needs of business and industry and providing residents of the college district with the training needed to upgrade skills or obtain full-time employment.
The Center also provides "customized" training to area employers using Rend Lake College instructors, staff, and consultants. Training can be delivered on-site, on the Rend Lake College campus, at the Rend Lake College Marketplace in Mt. Vernon, or the Murphy-Wall Pinckneyville Campus.
Culinary Arts, and Truck Driver Training
Work Ethics and Community Education
Business and Industry Training
Computer Workshops
Cooperative Education and Volunteerism
Ph: (618) 437-5321, ext. 1367 Website: https://www.rlc.edu

UMOS — National Farmworker
Jobs Program (NFJP)
The NFJP provides funding to help MSFWs and their families achieve economic self-sufficiency by offering supportive services while working in agriculture or by helping them acquire new skills for jobs offering higher sustainable wages. Services under this program include training and career services, youth services, housing services and supportive services.
Ph: (309) 737-8738
Website: https://www.umos.org
---
Information regarding the funding source of workforce grants awarded by the Illinois Department of Commerce and Economic Opportunity using federal funds from the United States Department of Labor can be found at this link: https://www.illinoisworknet.com/fundinginformation